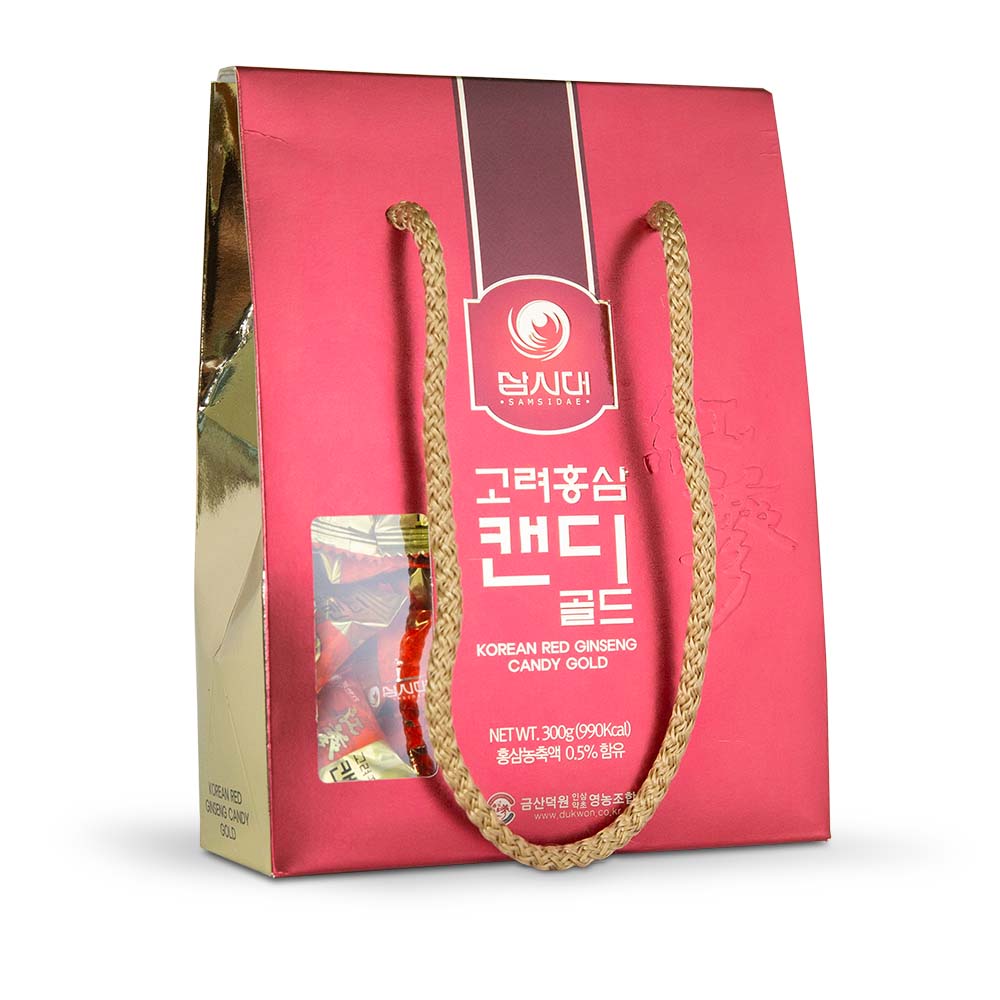 Korean Red Ginseng Candy Gold 300g
Popularity : Most Popular Korean Red Ginseng Candy in Korea.
Best Method : Extracted from Korean Red Ginseng by scientific method.
Real Taste : Smooth and Strong taste of Korean Red Ginseng
Ingredients: Korean Red Ginseng Extract, Corn Syrup, Starch Syrup, Glycerin Esters of Fatty Acids, L-menthol
Storage: Keep in cool and dry place out direct sunshine.

***************
Kẹo hồng sâm Hàn Quốc 300g (dạng túi hộp)

Mức độ phổ biến: Kẹo hồng sâm Hàn Quốc được ưa chuộng nhất tại Hàn Quốc.
Phương pháp tốt nhất: Được chiết xuất từ ​​Hồng sâm Hàn Quốc theo phương pháp khoa học.
Hương vị thực: Hương vị mượt mà và mạnh mẽ của Hồng sâm Hàn Quốc
Thành phần: Chiết xuất nhân sâm đỏ Hàn Quốc, siro bắp, siro tinh bột, Glycerin Este của axit béo, L-menthol
Bảo quản: Nơi khô ráo thoáng mát tránh ánh nắng trực tiếp.