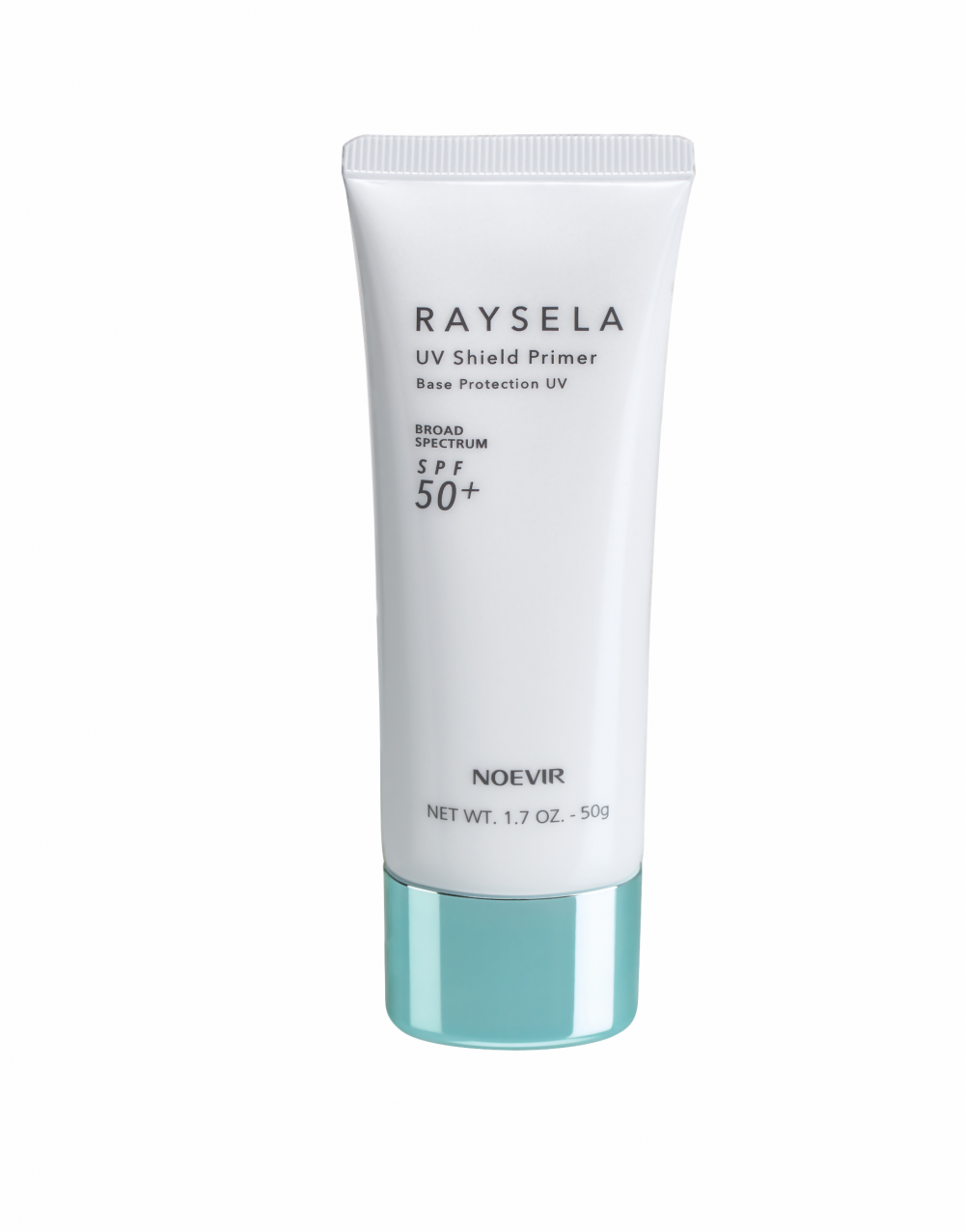 NOEVIR Raysela UV Shield Primer Sunscreen SPF 50+ 1.7 OZ (50G)
Summary : - Made in Japan - Perfect sun protection for face, body and as a makeup base!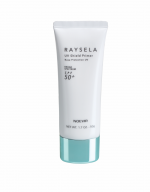 ADD TO CART
BUY THIS PRODUCT
Noevir Raysela UV Shield Primer SPF 50+ is an innovative, multifunctional sunscreen with broad spectrum defense that protects your skin against both UVA and UVB rays. Formulated with plant extracts and skin-nourishing ingredients, this lightweight formula hydrates, soothes and provides daily protection to fight signs of aging.The non-greasy, fast-absorbing cream feels pleasant on your skin without leaving a white film or heavy feeling. It also provides the perfect canvas for a flawless makeup application.Suitable for all skin types, including sensitive skin.

· A gentle, wearable combination of sunscreen actives—zinc oxide and octinoxate—provides high level protection against harmful UVA/UVB rays and free radicals.

· Squalane, which closely resembles sebum (oil), deeply moisturizes and locks in essential moisture for supple, healthy-looking skin.

· Botanical extracts, such as grapefruit, medowsweet and grape leaf helps nourish the skin while supporting skin's barrier function; seaweed (brown algae) extracts helps to protect skin from the effects of heat shock damage. A total of seven kinds of plant extracts provide advanced skincare benefits.

· Conditions skin as it absorbs excess sebum. Your makeup stays fresh all day.

· Perfect as a makeup primer, as it creates a soft-focus effect with a beautiful finish for foundation or other makeup applications.

· No paraben. No mineral oil. No artificial colorants.

********************************************************
Noevir Raysela UV Shield Primer SPF 50+ là kem chống nắng đa chức năng cải tiến với khả năng bảo vệ quang phổ rộng giúp bảo vệ làn da của bạn chống lại cả tia UVA và UVB. Với công thức chiết xuất từ ​​thực vật và các thành phần nuôi dưỡng da, công thức nhẹ này giúp hydrat hóa, làm dịu và bảo vệ hàng ngày để chống lại các dấu hiệu lão hóa. Nó cũng cung cấp lớp nền hoàn hảo cho lớp trang điểm hoàn hảo, phù hợp với mọi loại da, kể cả da nhạy cảm.

· Sự kết hợp nhẹ nhàng của các hoạt chất chống nắng — oxit kẽm và octinoxate — cung cấp khả năng bảo vệ mức độ cao chống lại các tia UVA / UVB có hại và các gốc tự do.

· Squalane, gần giống với bã nhờn (dầu), dưỡng ẩm sâu và khóa độ ẩm cần thiết cho làn da mềm mại, khỏe mạnh.

· Chiết xuất thực vật, chẳng hạn như bưởi, cây mã đề và lá nho giúp nuôi dưỡng làn da đồng thời hỗ trợ chức năng hàng rào bảo vệ da; Chiết xuất từ ​​rong biển (tảo nâu) giúp bảo vệ da khỏi tác động của tổn thương do sốc nhiệt. Tổng cộng có bảy loại chiết xuất thực vật cung cấp các lợi ích chăm sóc da nâng cao.

· Dưỡng da vì nó hấp thụ bã nhờn dư thừa. Lớp trang điểm của bạn luôn tươi mới cả ngày.

· Hoàn hảo như một lớp kem lót trang điểm, vì nó tạo ra hiệu ứng lấy nét mềm mại với lớp nền đẹp cho lớp nền hoặc các ứng dụng trang điểm khác.

· Không có paraben. Không có dầu khoáng. Không chất tạo màu nhân tạo.