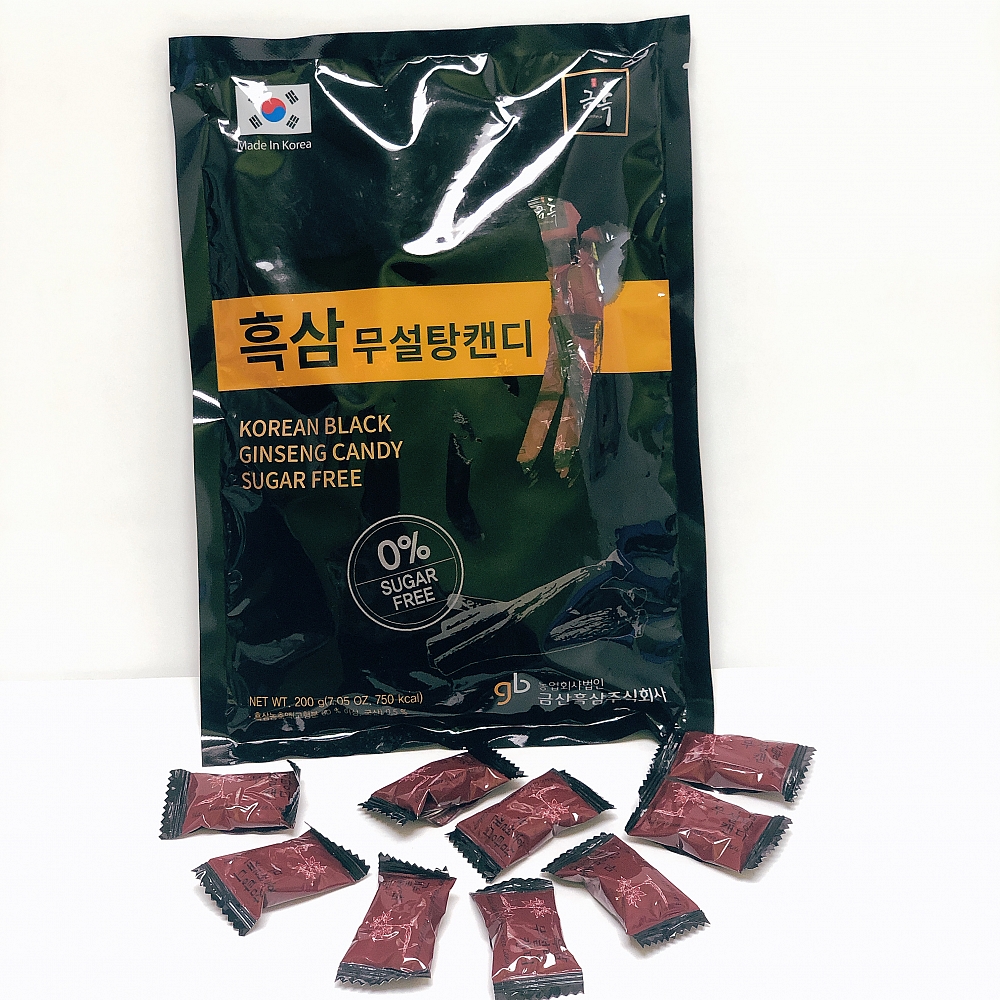 Korean Black Ginseng Candy SUGAR FREE - 200g
✔ Korean Black Ginseng: Made of 'goojeunggoopo' which steams and dries ginseng nine times. While being steamed and dried repeatedly, The red color of the ginseng Has gradually become black, to form the black ginseng. During the process of steaming and drying, ginsenosides contents (active ingredients) increases as ginseng turn black.
✔ Smooth & Sugar-free: It has very smooth, bitter of ginseng, and sugar-free.
Ingredients & Contents: Korean Black Ginseng Extract, Starch Syrup, Red Ginseng Flavor, Caramel Color, Angelicae concentrate, L-Menthol

************
KẸO SÂM ĐEN KHÔNG ĐƯỜNG GEUMHEUK
✔Nhân sâm đen Hàn Quốc: Được làm bằng 'goojeunggoopo' hấp và làm khô nhân sâm chín lần. Khi được hấp và sấy khô nhiều lần, màu đỏ của nhân sâm dần dần trở
thành màu đen, để tạo thành nhân sâm đen. Trong quá trình hấp và sấy khô, hàm lượng ginsenosides (hoạt chất) tăng lên khi nhân sâm chuyển sang màu đen.

✔ Mịn và không đường: Nó rất mịn, có vị đắng của nhân sâm, và không có đường.
Thành phần & Hàm lượng: Chiết xuất nhân sâm đen Hàn Quốc, siro tinh bột, hương vị nhân sâm đỏ, màu caramel, cô đặc Angelicae, L-Menthol