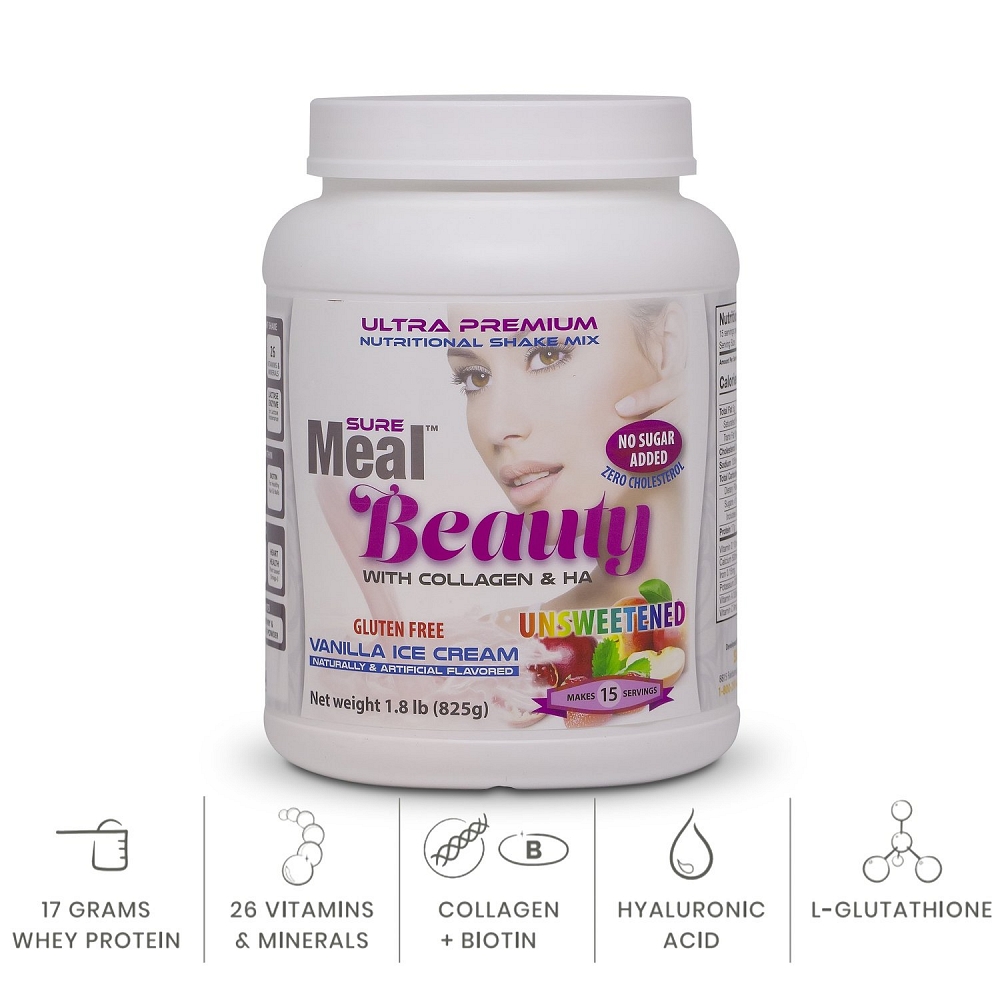 SureMeal Beauty With Naturally Sweetened
Summary : Unsweetened Option. (15 Servings) Suremeal™ Beauty vanilla nutrition powder mix, * Made In USA
ADD TO CART
BUY THIS PRODUCT
Ingredient:
Type II Collagen to help improve skin complexion and health

Hyaluronic Acid (HA) to help prevent skin dryness and improve skin elasticity

L-Glutathione for skin blemish / brown spot reduction

Biotin for hair and nails support

Apple, strawberry and pomegranate juice powder for additional antioxidants and nutrients
Included from the Classic formula:
17 g of whey protein

26 vitamins and minerals

5 g Fiber

< 1 g of Sugar

Enzyme blends & White Chia Seed for digestive health.

Probiotics & Colostrum for immune support

Extra Calcium, Magnesium and Vitamin D to support strong bones.

Extra lactase enzyme was added to provide support for lactose-intolerant individuals.