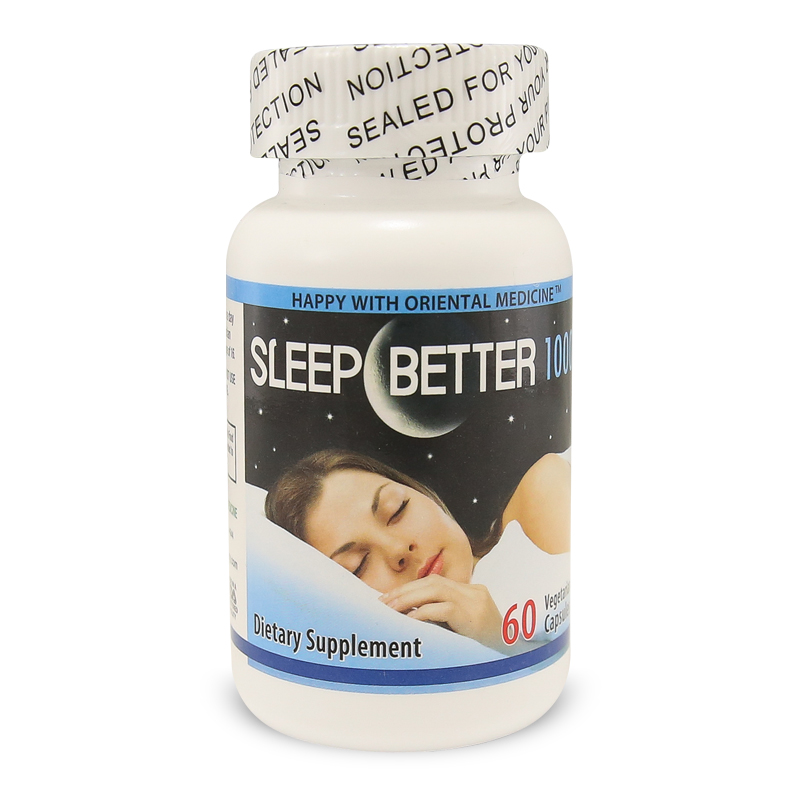 SLEEP BETTER 1000
SLEEP BETTER 1000 is formulated and manufactured in the United States, by an FDA-approved Apothecary Institute that works to scientific standards, including selected and quality-tested natural herbs. Lab certified for safety and purity. Bringing you a deep sleep, delicious food, peace of mind, abundant health. Reduce stress, fight depression, enhance memory and clarity at work
Ingredients: Poria Paradicis, Ziziphus Jujuba Mill, Polygala Tenuifola Wild, Codonopsis Pilosula, Angelica Sinensis, Vegetarian Capsule, rice flour, or cellulose.
*****************

Sleep Better 1000 giúp lấy lại giấc ngủ một cách tự nhiên, an lành và sâu lắng; tái lập sự quân bình của các sóng não, giảm căng thẳng, âu lo và muộn phiền, tăng cường trí nhớ và sự minh mẫn trong công việc. Sleep Better 1000 không có tác dụng trấn áp nên khi thức dậy quý vị sẽ có cảm giác khỏe khoắn, thư thái, không bị váng vất ngầy ngật như các loại thuốc ngủ thông thường khác.

Sleep Better 1000 gồm 5 dược vị sau:
Phục Thần: Giúp ngủ ngon, chống suy nhược thần kinh

Táo Nhơn: Giúp ngủ ngon và sâu hơn, phục hồi chức năng Tim và Gan

Viễn Chí: Dưỡng tâm, an thần, giảm bớt tâm trạng bất an, chống rối loạn tinh thần và cảm xúc

Đảng Sâm: Tăng cường sinh lực, bổ Phổi, hỗ trợ chức năng Tiêu hóa, giúp ăn uống ngon miệng.

Đương Qui: Bổ huyết, gia tăng tuần hoàn máu tại Não bộ, tăng cường hoạt động của Tim mạch.