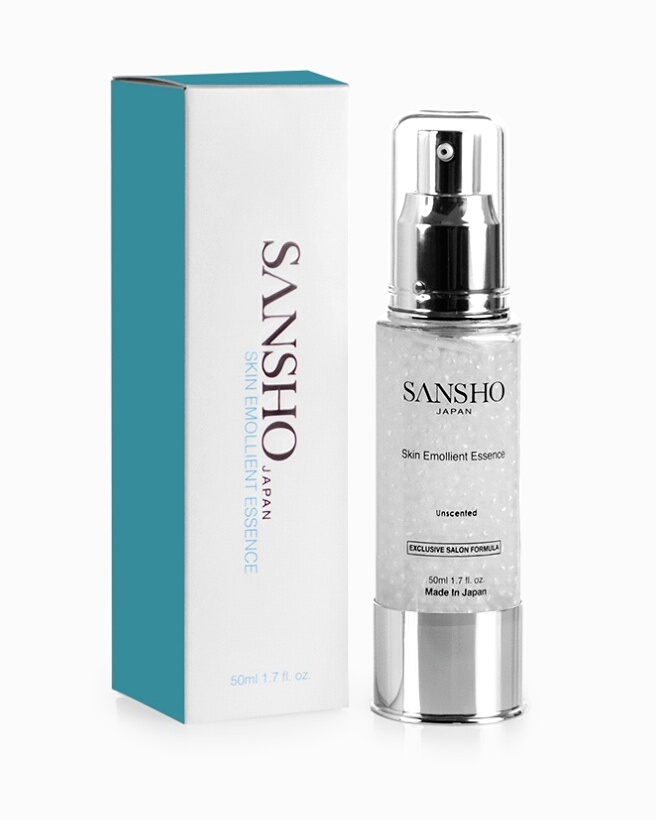 Description

Sansho Cosmetics Emollient Essence is an effective essence with all the whitening and anti ageing goodness encapsulated in tiny pearl capsules that helps to maintain the freshness of the ingredients. The pearl capsules will burst open upon pumping and hence release a lotion that contains all the potent ingredients. Can be used before Sansho Cosmetics Moisturizer or on its own. Contains all the natural goodness of evening primrose extract, hyaluronic acid, protein that effectively brightens and rejuvenate skin in a gentle and effective way. Contains NO parabens, alcohol, fragrance & harsh chemicals. Suitable for all skin types including the most sensitive skin.

**************************

TINH CHẤT TRÂN CHÂU TRẮNG SÁNG VÀ TÁI TẠO DA BAN ĐÊM: dựa trên bí quyết chăm sóc da cổ xưa của giới quý tộc Nhật Bản, tinh tuý Trân châu kết hợp với công nghệ hiện đại. Sản phẩm của Sansho có khả năng đẩy lùi tiến trình lão hoá và phát huy tác dụng làm trắng da tối đa vào ban đêm. Với hoạt chất làm mềm da và tinh chất từ các loại tảo quý của Nhật Bản, giúp cung cấp độ ẩm và phục hồi sức sống cho da, đồng thời bảo vệ da khỏi tác động của môi trường, chống lão hoá da hiệu quả, lâu dài, ngăn chặn tối đa sự xuất hiện của các sắc tố làm da không đều màu. Tinh chất trân châu Sansho còn chứa chiết xuất hoa Anh Thảo kết hợp với quá trình lên men của Protein, thực vật Nattro Gum giúp chặn quá trình oxy hoá, làm mờ các vết nám, các vết đốm nâu và giữ cho làn da khoẻ mạnh, trắng sáng tự nhiên một cách hoàn hảo. Sản phẩm phù hợp cho mọi loại da và là "cứu cánh" lý tưởng cho các bạn nữ có làn da sạm hoặc bị lảo hoá da sớm.