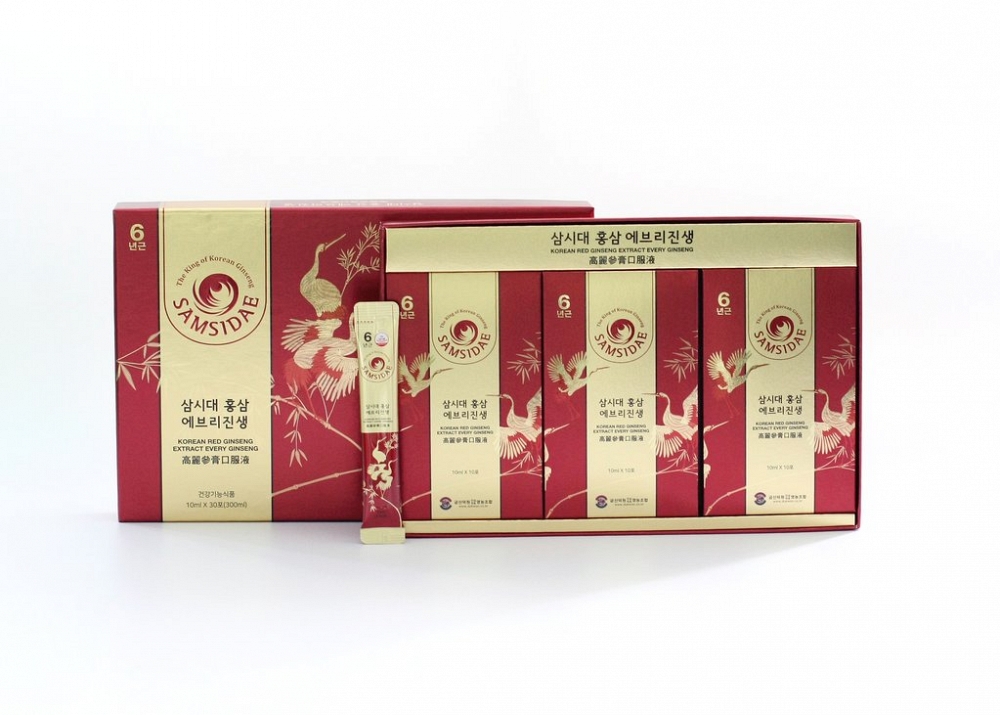 ✔100% KOREAN RED GINSENG: Contains 3g of pure & highly-concentrated
Red ginseng with purified water

✔HIGH GINSENOSIDE CONTENTS: Contains 3g of Korean Red Ginseng
Extract that has 10mg/g Ginsenoside. Each stick pouch contains 30mg of
Ginsenoside content.

✔PORTABLE: It contains 3g of Korean Red Ginseng extract, the recommended
serving size per day. It is easy to carry and fit in your pocket or purse
Ingredients & Contents: Purified Water, Korean Red Ginseng extract 100%

✔ 100% GINSENG ĐỎ HÀN QUỐC: Chứa 3g hồng sâm nguyên chất và cô đặc
với nước tinh khiết

✔ GINSENOSIDE: Chứa 3g chiết xuất hồng sâm Hàn Quốc có 10mg / g
Ginsenoside. Mỗi túi chứa 30mg Ginsenoside.