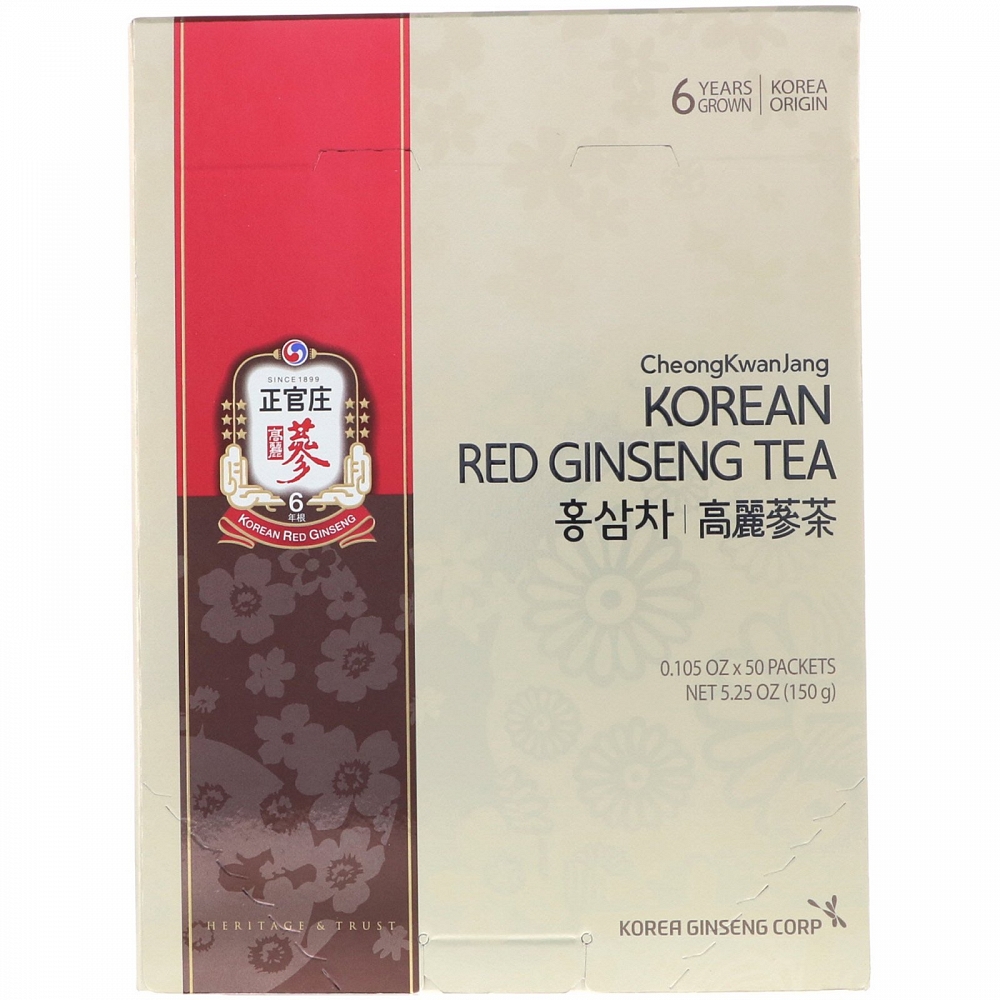 Red Ginseng Instant Tea - 50 Packets
A light and flavorful blend, this popular instant tea is made from six-year-old Korean Red Ginseng root extract and has a delicate flavoring of Korean red ginseng.
Description
Item Number: PE540304A1
3g x 50 bags
Weight: 0.6 lbs
Dimension: 5.9 x 2.44 x 7.24 inches
Convenient to use, KRG Extract Tea is contained in packets and made into quickly dissolving granules. KRG Tea contains a mix of Korean ginseng and jujube and is for those who prefer a softer taste of ginseng. KRG Tea does not usually require additional sweeteners, although honey may be used.

**********************
Trà Hồng Sâm 50 gói
Thành phần của Trà Hồng Sâm (50 gói): Glucose tinh thể, Bột Hồng sâm Hàn Quốc 32% (6 năm tuổi, thành phần chất rắn 95%, thành phần Hồng sâm trên 80mg/g), chiết xuất táo tàu Hàn Quốc đậm đặc, Dextrin.
Tác dụng của trà Hồng Sâm:
– Giúp bồi bổ sức khỏe,
– Tăng cường trí nhớ
– Chống lão hóa,
– Giúp lưu thông đường huyết, thanh lọc cơ thể.
– Nhân viên văn phòng làm việc căng thẳng, mệt mỏi tập chung hơn,
– Người mới ốm dậy nhanh trong lấy lại sức khỏe,
– Làm quà tặng ý nghĩa cho nhưng người thân yêu.