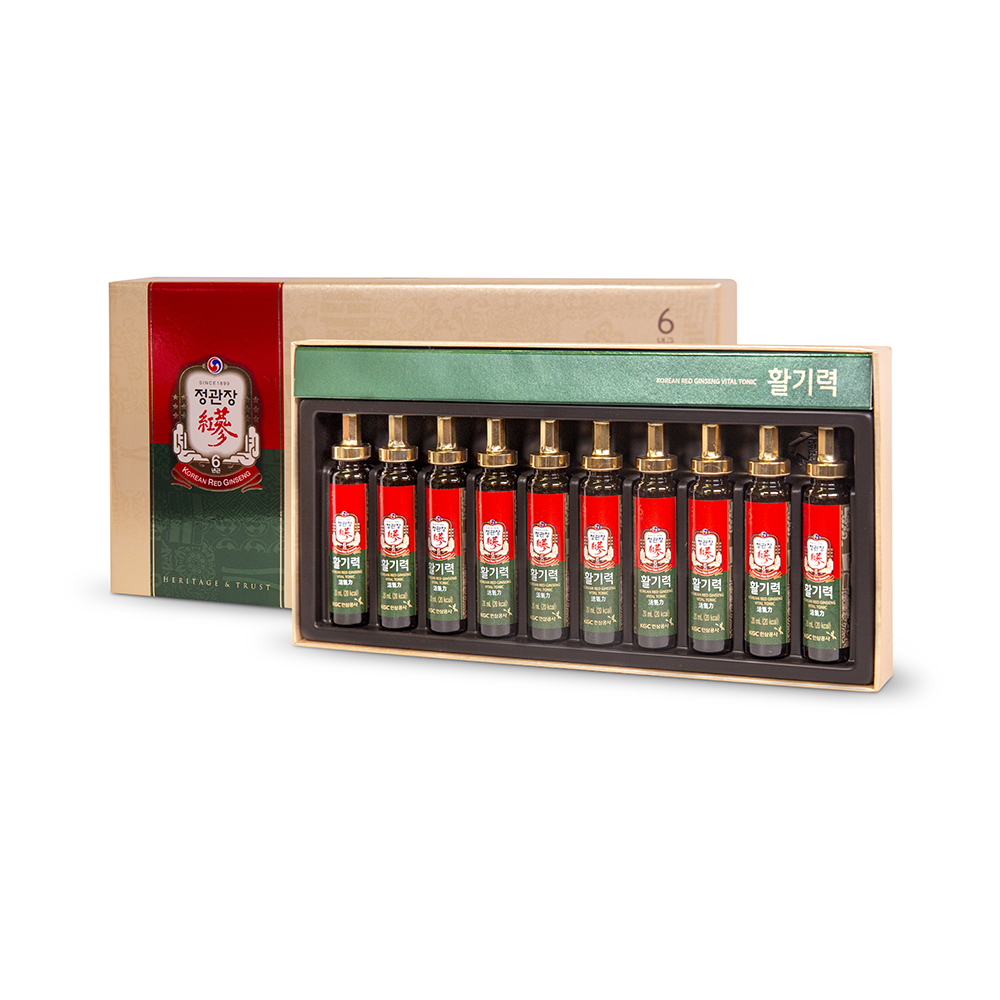 Korean red ginseng extract Vital Tonic 10 (Hwal Ki Ryeok)
Vital Tonic is a mixture of six-years-grown Korean Red Ginseng and a blend of healthy natural herbs, vitamins and minerals. It aids in recovery from fatigue and helps achieve overall wellness. Contains Goji Berry extract, Jujube fruit and ginger.
********************
Thành phần: Nhân sâm, nhung hưu, mật ong Acid Citric, sodium Citrate, DL – Malic, Nicotinic Acid Amid, Sodium Benzoate, high Fructose Corn Syrup, nước
Công dụng:
+ Bồi bổ, phục hồi sức khỏe.
+ Chống Stress, chống mệt mỏi, chống căng thẳng thần kinh.
+ Làm tăng chức năng não bộ, giúp phục hồi trí nhớ đang sút giảm.
+ Tăng cường sức đề kháng, tăng cường khả năng miễn dịch.
+ Giúp giảm xơ vữa động mạch, hạn chế sự lão hóa của cơ thể.
+ Kiểm soát huyết áp.
+ Bảo vệ gan, tăng cường chức năng gan thận.
+ Cải thiện chức năng sinh lý.