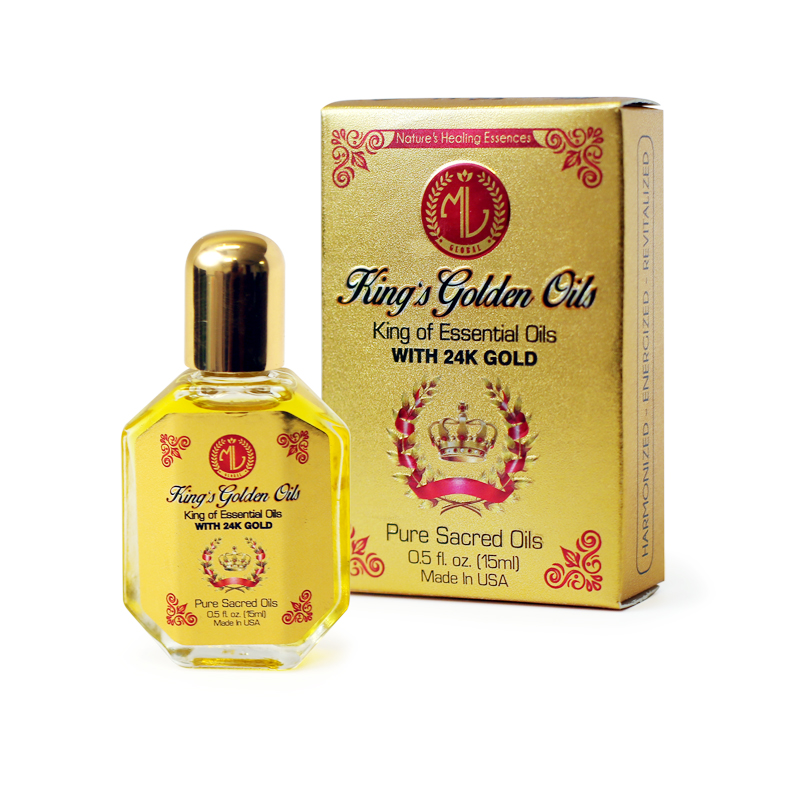 Benefits:
Enjoy the benefits of King's Golden Oils with 24K gold and true healing power of nature. King's Golden Oils help to clarify, invigorating, rejuvenating, harmonizing and revitalizing body's natural healing powers.

Ingredients:
A unique blend of Menthol, Wintergreen, Pure Frankincense, Eucalyptus, Sweet Orange, Peppermint Oil, Copaiba Balsam, Lavender, Myrrh, Rosemary, Cedarwood, Sandalwood oils.
*********************************************************
Dầu thiên tế được bào chế từ tinh dầu nhũ hương, mộc dược và những tinh dầu quý hiếm để bảo vệ và phục hồi sức khỏe toàn diện.
Dầu thiên tế giúp hộ trợ hen suyễn, nghẹt mũi, chóng mặt, cảm cúm, nhức đầu, viêm xoang.
Vết cắn do côn trùng, vết bầm tím trên da.
Dầu Thiên Tế cũng giảm đau nhức , ổn định thần kinh, sảng khoái tinh thần.