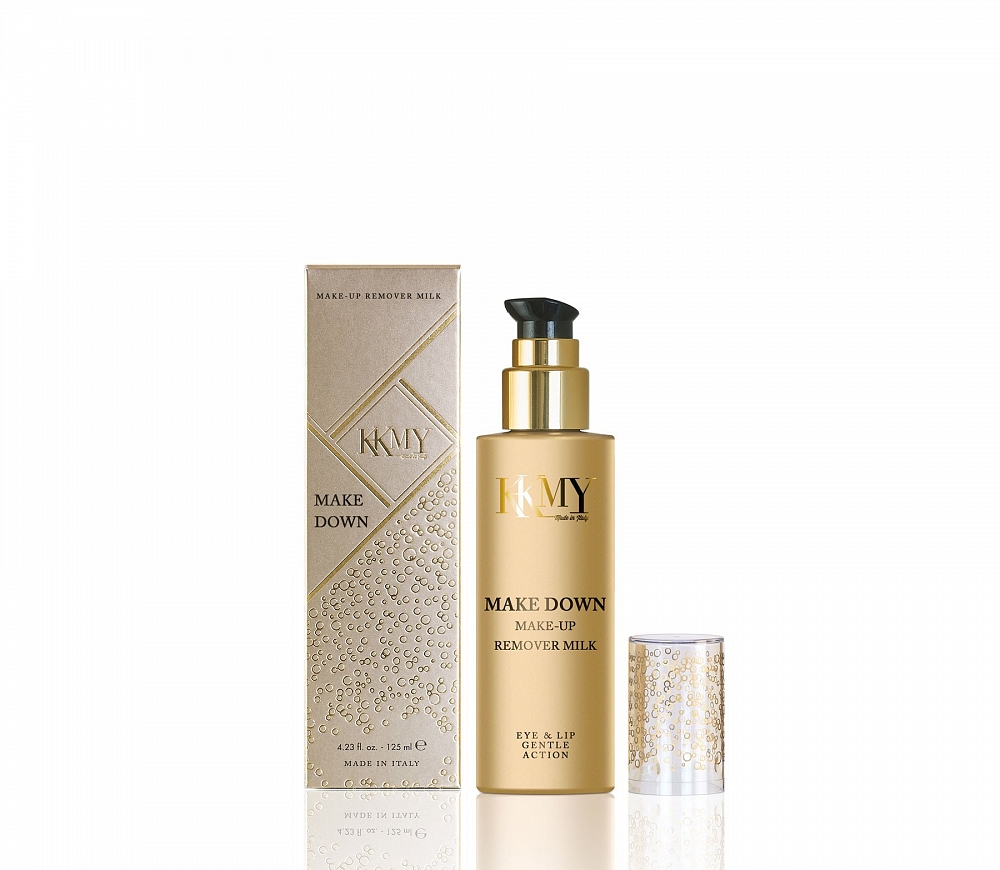 KHKMY MAKE DOWN - MAKE-UP REMOVER MILK (23 fl. oz. - 125 ml)
Summary : Made In Italy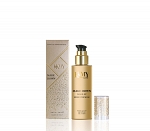 ADD TO CART
BUY THIS PRODUCT
MAKE DOWN - MAKE-UP REMOVER MILK
MAKE-UP REMOVER MILK
23 fl. oz. - 125 ml

Suitable for all skin-types, including delicate and sensitive skin.

Eye & lips, make-up remover, gentle action

Rosewater, Hyaluronic Acid (The molecule with biosynthetic origin), Resveratrol from Grape Fruit extract

Apply with cotton pad to gently dissolve and remove make-up from eyes, eyelids, lashes and lips.
Features and Benefits of Remover:
Remover is fluid milk with soothing action, optimally removing make-up from face, eyes and lips. It also removes waterproof make-up.

Your skin will feel refreshed and cleansed from all make-up particles, ready to receive rejuvenating treatment.

With regular use, your skin will feel soft and comforting, and all make-up particles will be removed.
************************
NƯỚC TẨY TRANG
Thích hợp cho mọi loại da, kể cả da nhạy cảm
• Nước hoa hồng, Hyaluronic Acid (Phân tử có nguồn gốc sinh tổng hợp), Resveratrol từ chiết xuất từ ​​quả nho
• Sử dụng miếng bông để loại bỏ lớp trang điểm mắt, mí mắt, lông mi và môi.

Các tính năng và lợi ích của tẩy trang:
• Nước tẩy trang KHKMY là dạng sữa lỏng, giúp loại bỏ tối ưu lớp trang điểm trên mặt, mắt và môi bao gồm waterproof makeup
• Làn da của bạn sẽ cảm thấy tươi mát và mịn màng
• Với việc sử dụng thường xuyên, làn da của bạn sẽ cảm thấy mềm mại và thông thoáng sau một ngày dài.