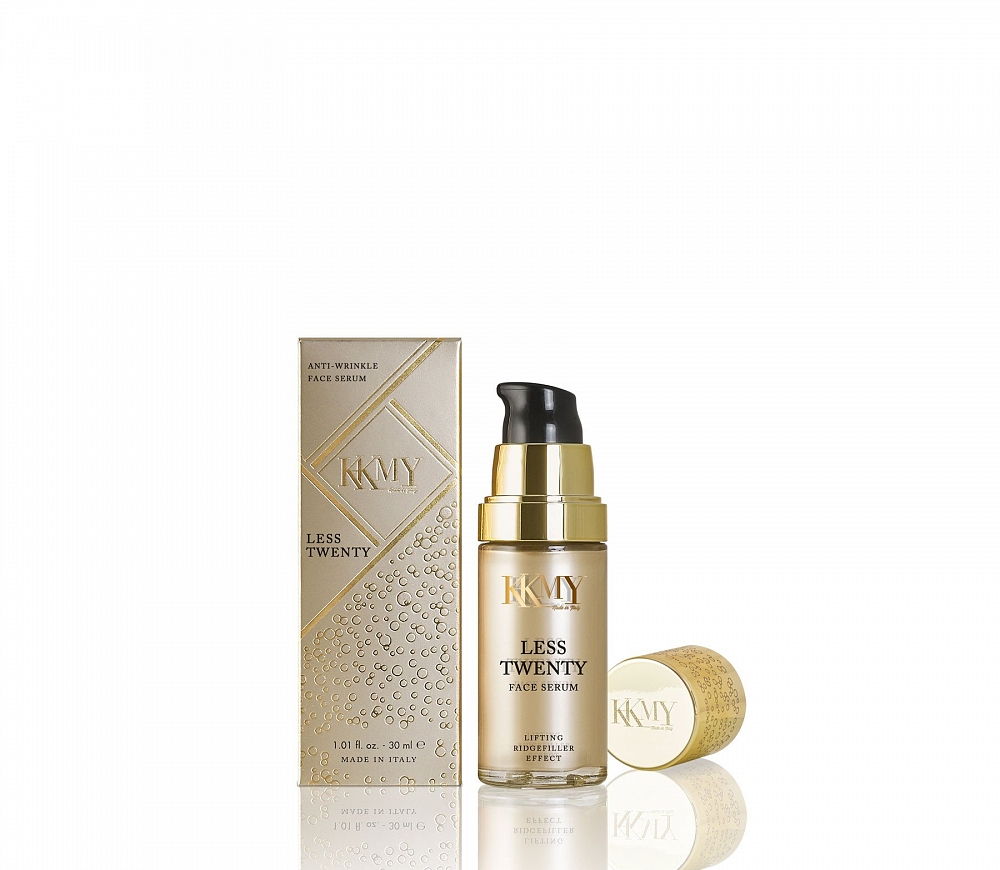 KHKMY LESS TWENTY - ANTI-WRINKLE FACE SERUM - 01 fl. oz. - 30 ml
Summary : Made in Italy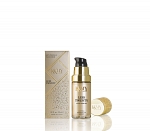 ADD TO CART
BUY THIS PRODUCT
Description
All skin types

Lifting, Ridge-filler, Turbo beauty

Photoluminesent Detonated Diamond Powder, Filling Spheres, Hyaluronic Acid (Molecule with biosynthetic origin)

Apply after your daily face cream. Distribute evenly onto face and neck leaving serum to dry without massage. To obtain a higher effect (Cinderella effect) apply an additional layer of serum after the first layer is dried on your face.
Features and Benefits of Serum:
Immediate lifting effect/Turbo Beauty effect

Smoothing fine lines and deep wrinkles.

Long term hydration.

Even out sebum distribution and neutralizing oily skin

Matte and soft focus effect on complexion.
*********************************
Thành phần: tinh chất diamond, filling spheres, Hyaluronic Acid

Công dụng: Thích hợp cho những người có làn da dầu .Tạo cảm giác căng bóng tức thì cho làn da, giảm nhăn và ngăn ngừa tình trạng lão hóa của da. Cân bằng độ ẩm cho làn da nhưng không gây cảm giác bóng nhờn