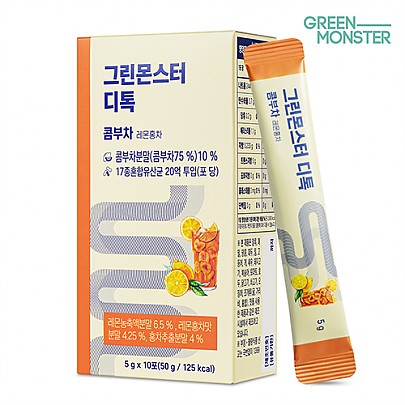 KOMBUCHA LEMON BLACK TEA
Kombucha is a fermented beverage made with the addition of beneficial bacteria. It is rich in nutrients and naturally produces carbonic acid.

Product Detail:
17 kinds of mixed lactic acid bacteria and prebiotics are included to make you healthier! (1 pack/2 billion lactic acid bacteria)

The secret of clean taste Indian Darjeeling: Refreshing with lemon tea flavor

No sugar! Alcohol 0% Healthy fermented beverage with reduced calories

Fits anywhere! Easy Individually Wrapped Pouches. Tap easily! Easy with Easy Cut.
Benefits:
Help protect against cancer due to its polyphenols and antioxidants contents.

Provide vitamins: B1, B2, B6, and B12 to maintain and produce new healthy cells.

Provides minerals: Copper, Zinc, Fe, Mg help to Increase the immune system. Hemoglobin needs Fe and Mg to carry oxygen into the blood

Rich in probiotics, Improve digestion

Aids weight loss

Enhance joint

Detox the body

Control type 2 diabetes

Decrease inflammation

Enhance mood, energizer
Ingredients:
Kombucha powder 10%, Lactobacillus acidophilus, Lemon concentrate powder 6.5%

Lemon tea flavored powder 4.25%, Black tea extract powder 4%
************************
KOMBUCHA - TRÀ LÊN MEN

Kombucha là một loại đồ uống lên men được bổ sung các vi khuẩn có lợi. Kombucha rất giàu chất dinh dưỡng và tạo ra axit cacbonic một cách tự nhiên.

Chi tiết sản phẩm:
17 loại vi khuẩn axit lactic hỗn hợp và prebiotics được bao gồm để giúp bạn khỏe mạnh hơn! (1 gói / 2 tỷ vi khuẩn axit lactic)

Bí quyết Darjeeling từ Ấn Độ: Sảng khoái với vị trà chanh

Không đường! Cồn 0%: Đồ uống lên men tốt cho sức khỏe với lượng calo giảm

Phù hợp với mọi nơi! Dễ dàng bỏ túi cá nhân. Dễ dàng sử dụng với 1 lần xé.
Công dụng:
Giúp bảo vệ chống lại bệnh ung thư nhờ thành phần polyphenol và chất chống oxy hóa.

Cung cấp các vitamin: B1, B2, B6, B12 để duy trì và sản sinh các tế bào mới khỏe mạnh.

Cung cấp các khoáng chất: Đồng, Kẽm, Fe, Mg giúp tăng hệ miễn dịch.

Giàu men vi sinh, cải thiện tiêu hóa

Hỗ trợ giảm cân

Tăng cường khớp

Giải độc cơ thể

Kiểm soát bệnh tiểu đường loại 2

Giảm viêm, ngăn chặn sự phát triển của nấm

Nâng cao tâm trạng, tiếp thêm sinh lực
Thành phần:
Bột Kombucha 10%, Lactobacillus acidophilus, Bột chanh cô đặc 6,5%

Bột hương trà chanh 4,25%, bột chiết xuất trà đen 4%​