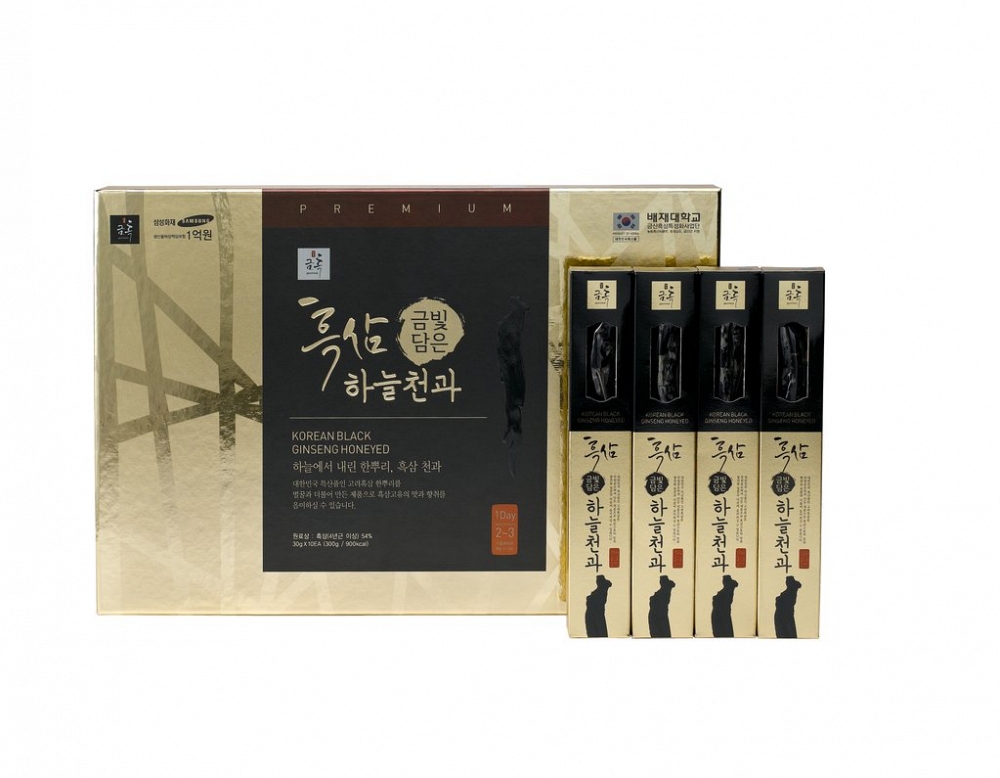 Premium Quality Whole Root: Made of Premium Korean Black Ginseng. Its package allows to be
easily carried in your pocket or bag. To savor the full taste and flavor of this honeyed Black Ginseng,
please 1/2 root per serving, it may also be consumed as a tea by adding few slices to a cup of hot water.

Black Ginseng: Made of 'goojeunggoopo' which steams and dries ginseng nine times. While being
steamed and dried repeatedly, the red color of the ginseng has gradually become black, to form the black
ginseng. During the process of steaming and drying, ginsenosides contents (active ingredients) increases
as ginseng turn to black.