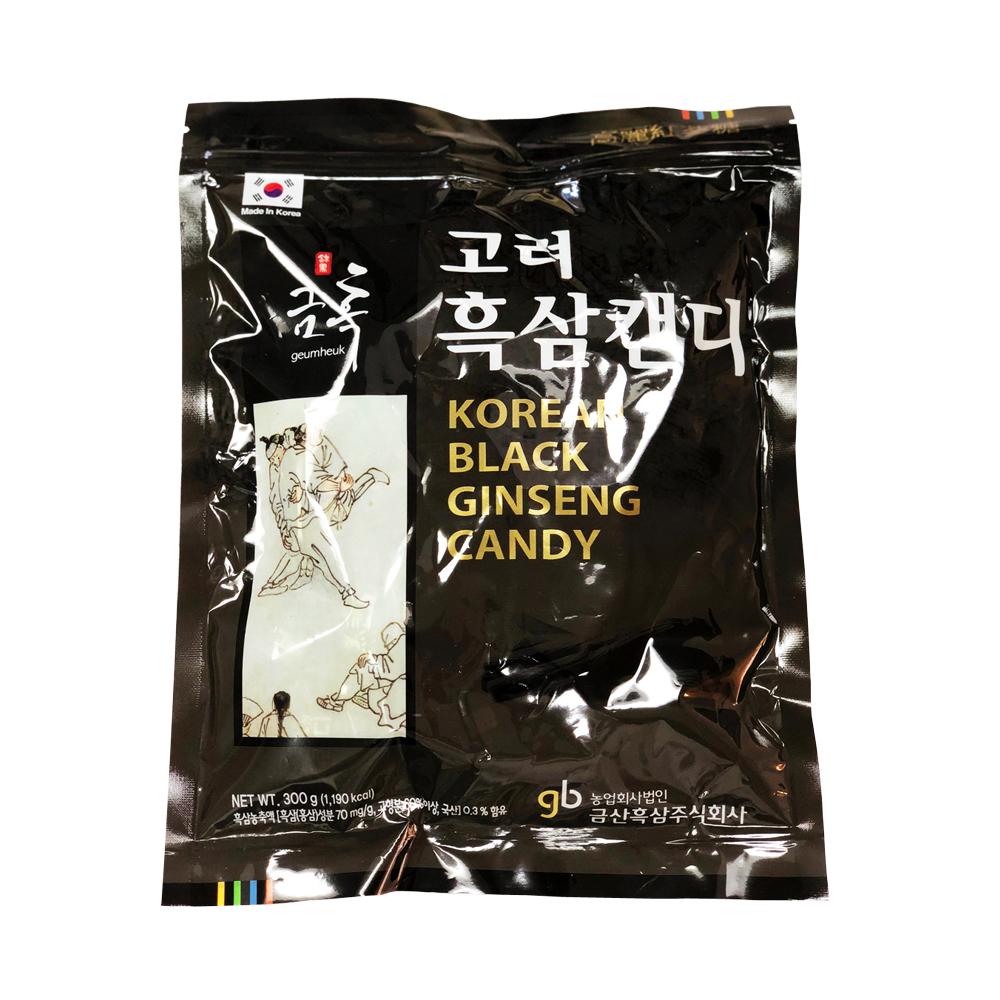 GeumHeuk Korean Black Ginseng Candy

✔Ingredients: Korean Black Ginseng Extract, Starch Syrup, Red Ginseng Flavor, Caramel Color, Angelicae concentrate, L-Menthol
✔ Korean Black Ginseng: Made of 'goojeunggoopo' which steams and dries ginseng nine times. While being steamed and dried repeatedly, The red color of the ginseng Has gradually become black, to form the black ginseng. During the process of steaming and drying, ginsenosides contents (active ingredients) increases as ginseng turn to black.
✔ Use Highest Quality Ginseng: It has been proven by gov't affiliated PH, D that GEUMSAN grew ginseng value highest and has MOST ginseng SAPONIN (Ginsenoside contents). Due to GeumSan's optimal climate and land, ginseng grown in GeumSan known to be the BEST!
✔ Smooth & Low Sugar: It has very smooth and bitterness of ginseng offset with sugar gives the best affordable taste to everyone.
******************



Kẹo sâm đen Hàn Quốc GeumHeuk
✔Thành phần: Chiết xuất nhân sâm đen, đường, L-Menthol, Si rô tinh bột, Bột vani, Mùi hương thảo mộc, Mùi hương chiết xuất từ ​​nhân sâm đen
✔ Thành phần tốt nhất: Sử dụng Nhân sâm GeumSan Hàn Quốc, nơi trồng nhân sâm chất lượng cao nhất của Hàn Quốc.
✔ Phương pháp tốt nhất: Được chiết xuất từ ​ sâm đen Hàn Quốc theo phương pháp khoa học.
✔ Hương vị thực: Hương vị chút ngọt ngào từ mật ong và chút đắng của sâm đen Hàn Quốc.