Register

Cart (0)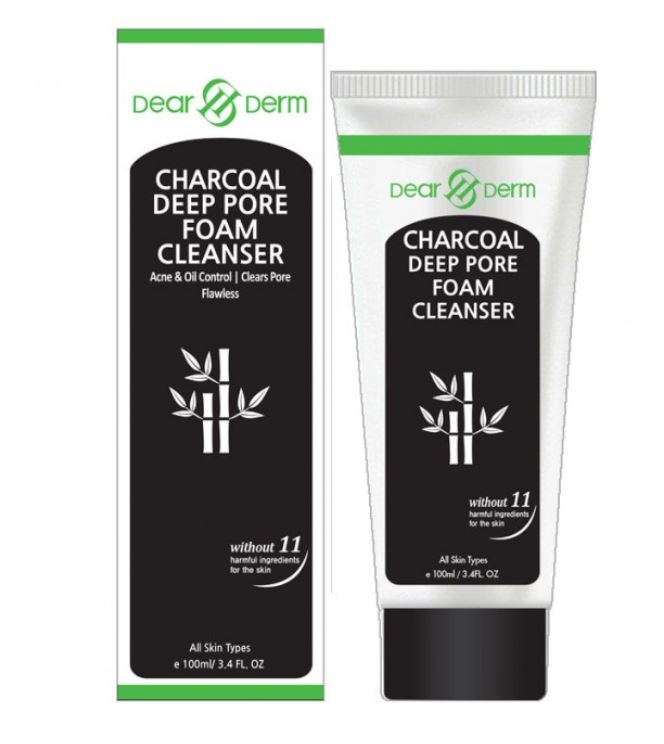 Charcoal Deep Pore Foam Cleanser

Acne & Oil Control | Clears Pore | Flawless
Activated charcoal draws bacteria, poisons, chemicals, dirt and other micro-particles to the surface of the skin helps to achieve a flawless complexion and fights acne.
The active bamboo charcoal helps to remove impurities and excess sebum residing deep inside the pore. Good for combination to oily skin.
This product is formulated without 11 harmful ingredients and was never tested on animals.

Caution
For external use only. Keep out of reach of children. Do not use on abraded the skin. Avoid contact with eyes.

Ingredient
DI-WATER, MYRISTIC ACID, POTASSIUM HYDROXIDE, SODIUM, LAURYL SULFATE, STEARIC ACID, GLYCERIN, LAURIC ACID, PROPYLENE GLYCOL, GLYCOL DISTEARATE, SYNTHETIC
BEESWAX, CHARCOAL EXTRACT, PERSEA GRATISSIMA (AVOCADO) OIL, PHENOXYETHANOL, ALOE BARBADENSIS LEAF EXTRACT, ACTINIDIA CHINENSIS(KIWI) FRUIT EXTRACT,
CITRUS UNSHIU FRUIT EXTRACT, DISODIUM EDTA, FRAGRANCE



Sữa rữa mặt chứa than thoạt tính và tinh chất than tre giúp

kiểm soát mụn đàu đen




Than hoạt tính hút vi khuẩn, chất độc, hóa chất, bụi bẩn trên da giúp giảm mụn.




Tinh chất than tre hoạt tính giúp loại bỏ bã nhờn dưa thừa.




Dùng cho da hỗn hợp, da dầu.
Copyright 2010 - 2015 by Vinashop Home Shoping