Register

Cart (0)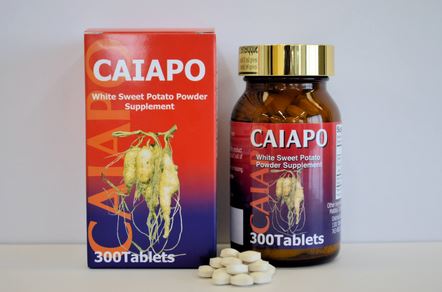 Product description
Japanese Sweet Potato, Caiapo naturally helps stabilize your blood sugar levels and lowers your insulin resistance, which means that your cells become more sensitive to the hormone insulin. A 2004 study in Diabetes Care, a peer reviewed scientific journal published by the American Diabetes Association, examined the effects of Caiapo--which is derived from the skin of a variety of white sweet potato of South American origin, Ipomoea batatas, grown in Kagawa Prefecture, a mountainous region in Japan--on diabetes control in type 2 diabetics and found that Caiapo had beneficial effects on participants' plasma glucose and cholesterol levels. This was the first study which demonstrated the long-term efficacy of Caiapo on glucose control, and it suggests that Caiapo, as a nutraceutical, may be a helpful agent in managing type 2 diabetes.

*************************

CAIAPO​ là một tinh chất được chiết xuất từ vỏ một giống khoai lang trắng Nam Mỹ (white sweet potatoes), từ 2000 năm trước CN. Tên khoa học là Ipomoea Batatas. Loại củ này đã được người bản địa dùng để phòng ngừa và hổ trợ việc điều trị nhiều bệnh tật. Công ty Fuji Sangyo đã đem giống khoai này về Nhật, cho lai tạo nhiều giống khác nhau để tìm ra một giống tối ưu, và đặt tên là Caiapo. Người Nhật đã thêm vào trong đất 22 loại khoáng chất trước khi trồng. Củ khoai lang trắng có nhiều rễ dài nằm sâu dưới mặt đất, vì thế nó hút nhiều khoáng chất, vitamins và rất giàu chất xơ.

CAIAPO​ có khả năng kiểm soát lượng đường trong máu, rất thích hợp cho người muốn phòng bệnh tiểu đường hoặc đang bị bệnh tiểu đường loại 2.

Công dụng:
– Tăng khả năng miễn dịch.
– Điều hòa lượng đường trong máu
– Điều hòa Cholesterol.
– Cung cấp vitamins và
khoáng chất cần thiết.
– Thải độc tố, ngừa táo bón.
Copyright 2010 - 2015 by Vinashop Home Shoping